We are excited for you to meet Dr. Fogarty's new associate, Dr. Anish Gala.
Dr. Anish Gala was born and raised in East Tennessee. He received his Bachelor of Science degree at the University of Tennessee at Chattanooga. After graduating with honors from the University of Tennessee Dental School, Dr. Gala continued his post-doctoral studies with a General Dentistry Residency at Kings County Hospital in Brooklyn, NY. The following year, he was one of two residents accepted into a highly competitive specialty program for orthodontics at Maimonides Medical Center.
Dr. Gala practiced as an orthodontist for almost a decade in the greater New York City area and has treated thousands of patients. He enjoys treating the full scope of orthodontics procedures, including clear aligner therapy and braces.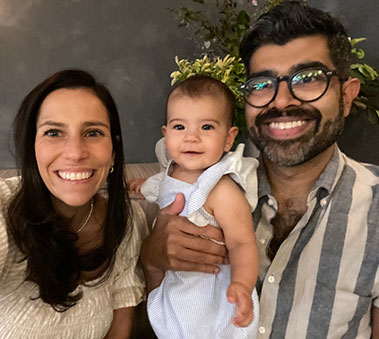 In his free time, Dr. Gala loves spending time with his wife, Sasha, and their young daughter, Aru. The Galas love to travel and have visited multiple countries and states. You can find them supporting local businesses, and Dr. Gala will always be on the lookout for a fun recipe to cook at home.